Kandla logistics Pvt. Ltd was established in the year 2007 and deals with exporting and importing of goods in India. It offers specialized logistic services with the help of qualified and experienced professionals. It mainly focuses on the providing the best quality services with maximum value of money and time. It deals with custom clearance of export & import cargo by sea, international freight forwarding, verification of DEPB/ DFIA Licenses/ Duty draw back clearance, transportation arrangements and warehousing. With the help of its branch offices, it offers efficient shipment delivery services across the world.
Kandla Logistic Tracking
To provide the details regarding the shipment delivery, the company provides easy online tool on its official website.
To avail this service, customers need to visit the Shipment Tracking page provided on the main website.
New customers should create an account by providing the details and old customers can access the service by using the User name and Password.
Click on 'Open a Session' which will lead to a specific page where you are asked to enter the Tracking Number.
Click on the Track option provided there which will provide the complete details of the shipment status.
For customers reference here we are providing the Snapshot of the Kandla Logistics Tracking.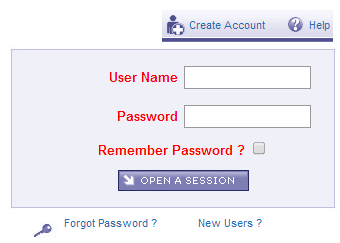 Kandla logistics Contact Details:
Phone Number: + 91 9879797571
Customer Support Number: 836 226822, 02836 229022
Email ID: bhavin@kandlalogistics.com, admin@kandlalogistics.com
Fax: 02836 228922
Head Office Address:
Kandla Logistics Pvt. Ltd.
Off.No: 105, 1ST FLOOR,
Square Apartment,
Plot No.313,
Ward 12 – B,
Gandhidham-370201,
Kutch,
Gujarat,
India.
Rajkot Office Address:
903,
9th floor,
Aalap B,
Limbda Chowk,
Opp. Shastri maidan,
Rajkot – 360002,
India.
Phone Number: +91 281 2467729, +91 9879556377
Fax: +91 281 2467730
For more detailed information about the services, kindly visit the company official website. Interested customers can also make use of the Online Enquiry Form to submit your queries to the Customer Support Team.